Need to order new Groupers Shirts. I'll be taking orders from now until September 28th. If you'd like one at this pre-sale only price, just hit this $26 to place your order. If outside the US then this is how to get in on this: $36. Please specify what size you'd like. I can do any size, including women's.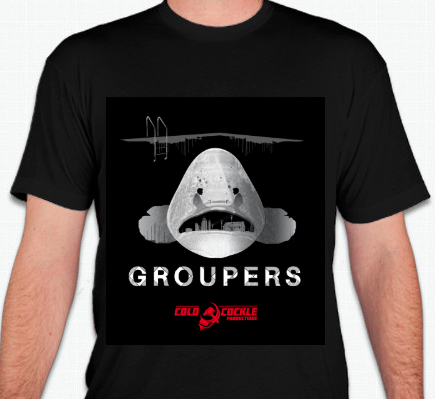 These shirts are very soft and comfortable. No stiff fabric here. If you'd rather not use PayPal I can also do Venmo; @andersoncowan or Apple Pay if need be. Mailing a check or cash is also an option if you must. All pre-sales will end on September 28th. Will be sending them out 2 weeks after that.
Remaining
Private Screenings
Click on the ticket you want below, once I get payment I'll email you confirmation that your name is on the door list. Please specify which show you're coming to.
If you'd prefer Venmo or another payment option, just contact me and we'll work it out.
          All screenings offer a handful of tickets for a Pre-Party that includes early access to the venue for screenings of a few of the CCP Shorts including The Cult of Carano and you'll get a CCP Tour T-Shirt.
Philadelphia, Regal Cinemas Plymouth Meeting 10, Saturday, October 13th

(This Screening will also have an all inclusive after-party w/food and drinks. That's why GA is $30)
Pre Party: Some CCP Shorts, a CCP Tour Shirt and Priority Seating: 4pm – 8pm – $75
Boston, Studio Cinema Belmont, Saturday, October 20th
Pre Party: Some CCP Shorts, a CCP Tour Shirt and Priority Seating: 2:30pm – 6pm – $75     
Santa Ana, The Frida Cinema, Saturday, November 10th
This Will be the Final Private Screening
Pre Party: Some CCP Shorts, a CCP Tour Shirt and Priority Seating: 7pm – 11:30pm – $75 
Private Screening: 8pm – 11:30pm – $25
Posted by
Anderson
on February 22nd, 2018
File under
Uncategorized